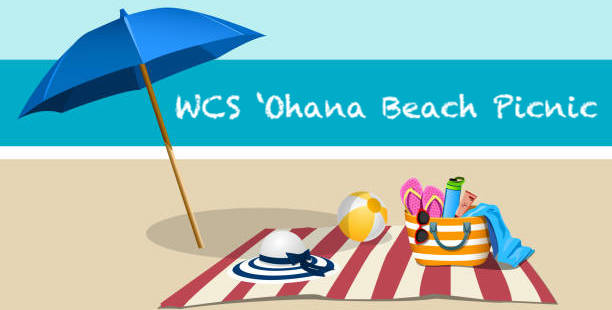 Please don't miss this year end, all school, 'Ohana tradition!
Students and teachers will not be at the school on Friday. Please meet us, with your family (siblings, too!), at the beach.
Parents are responsible for supervising their children at the beach, so you will make the call about whether or not your son or daughter goes in the water. If you are unable to attend and your child still wants to, please connect up with another family who will be responsible for chaperoning your son or daughter at beach. All children must be chaperoned by an adult. Please do not plan on dropping your child off at the beach.
Bring your own food, drinks, chairs, mats, towels or whatever you need for your family's beach comfort and fun. Don't forget the sunscreen!